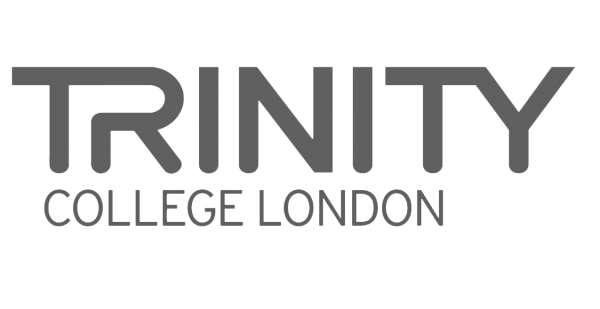 Trinity College London (TCL) is an institution that has been providing exams of English around the world since 1877. Currently, it organises exams in 60 countries for more than 700.000 candidates each year.
Los certificados Trinity están calibrados por el Marco Común Europeo de Referencia para las Lenguas (MCERL), por lo tanto son aceptados por universidades y empresas de todo el mundo.
The Trinity exams are characterised by assessing the 4 language skills from a very practical point of view: the aim of learning a language is to know how to speak it. It is of not much use to know the grammatical rules, if you don't know how to express yourself. Therefore, the Trinity exam is centred around the ability to speak and to put everything that has been learned in class into practice, without neglecting the grammatical structures and at the same time requiring the production of correct language in context.
There are two types of Trinity exams: GESE (Graded Examination in Spoken English), which is an exam exclusively for oral skills, and ISE (Integrated Skills in English), which assesses the 4 basic skills (reading, writing, speaking and listening) by means of an oral and written exam.
For the Trinity exam, the oral exam (speaking and listening) is conducted by an examiner with one individual student, therefore avoiding any risk of failing because of the interference by or the comparison with another candidate.
The Trinity Qualifications
Multidiomas is a Trinity Examination Centre

Trinity examination centres
All Multidiomas centres are examination centres for the Trinity exams. In Multidiomas you are guaranteed the best possible preparation to take your Trinity Exam and to finally get your official certificate.
Trinity specialists
All Multidiomas centres fulfil the necessary requirements and comply with all required checks to allow for the best possible preparation and conduct of the Trinity Exams ISE and GESE for all levels.les.
External candidates
We accept external candidates for our exam sessions – find out about available dates.